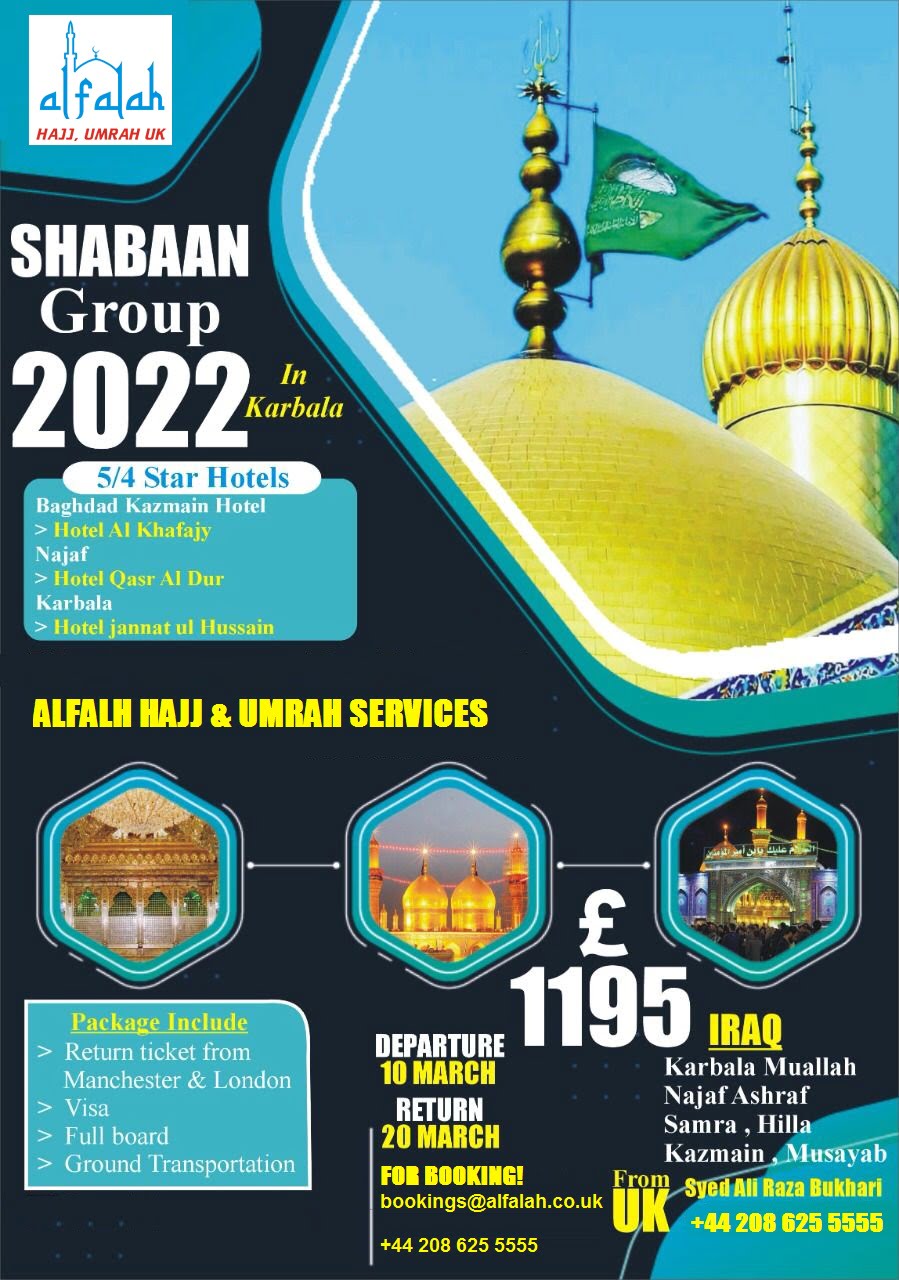 10 Days Ziyarat's Package (Shabaan Group 2022)

(10th March 2022 – 20th March 2022)

Najaf Hotel:
Qasr Al-Dur
Karbala 
3 Nights
Karbala Hotel:
HJannat-ul-Hussain
Najaf
4 Nights
Baghdad Hotel:
Al-Khafagy
Baghdad
3 Nights
Visa:
Ziyaraat's Visa
Meal

B&B

Transport:
Air Condition Transport
Flight:
Airline Ticket include (PCR Test not Included)
Ground Cost Package:

£1195

Note:

Baghdad Airport to Baghdad Airport full Transports, three Times Buffet Meals, and Hotel Accommodation. Whichever bedroom Settings you like 2/3/4/5 beds, Visa (if Pakistani or any other countries passport holder it will be additional charges of £50), Flights, Religious tour Guide and Ziyaraats.
Additional Information: Wheelchair Assistance can be provided at extra costs. One month before travel will be no additional cost thereafter there could be extra charges as airline ticket prices/taxes increase.